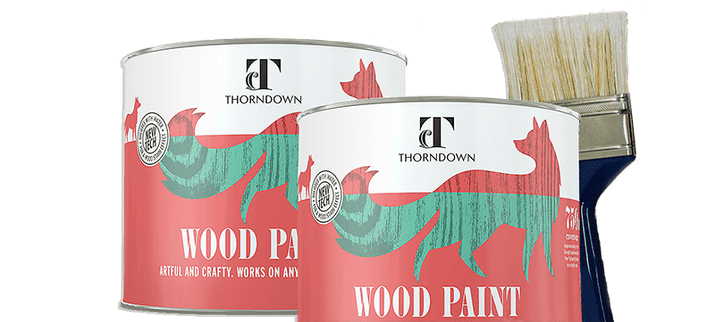 Accessories
Timber Paints
Our eco-friendly, water-soluble wood paints are brought to you in partnership with Thorndown Paints. Choose from a wide range of shades, from traditional wood tones and neutral to vibrant, bright colours.
Timber Paints
We're working with Thorndown a specialist paint manufacturer to bring you a great range of water-based wood paints. We're known for providing great quality timber products and so with Thorndown's principles of creating the best possible products with leading ingredients they seem like the perfect match for us.

Inspired by nature, Thorndown Paints are waterbased and created with minimal Volatile Organic Compounds. At just 0.28% they are some of the most eco-friendly and sustainable paint products on the market.
Durable
Transform any wooden surface with our wide range of shades. Thorndown Paints are made with architectural exterior-grade VOC free colour pigments that provide long-lasting UV protection. They are also water repellent, micro-porous and frost resistant.
Preparation
Make sure the surface you are painting is clean and dry and sand if necessary. Apply using a brush, roller, pad or HVLP sprayer on a dry day. A single coat will dry in around 2 hours at 20C and low humidity.
Disposal
Never dispose of unused or dry paint into drains or watercourses. Many local authorities have disposal facilities. Clean tins are fully recyclable.
Inspiration
We have a wide range of products to inspire your next painting project. From our range of UK Garden Building sheds, to fence panels, trellis and garden furniture.
Find out more about adding a splash of colour to your outdoor space.