Case Studies
Palisade Fencing to create a forest school
1st May 2017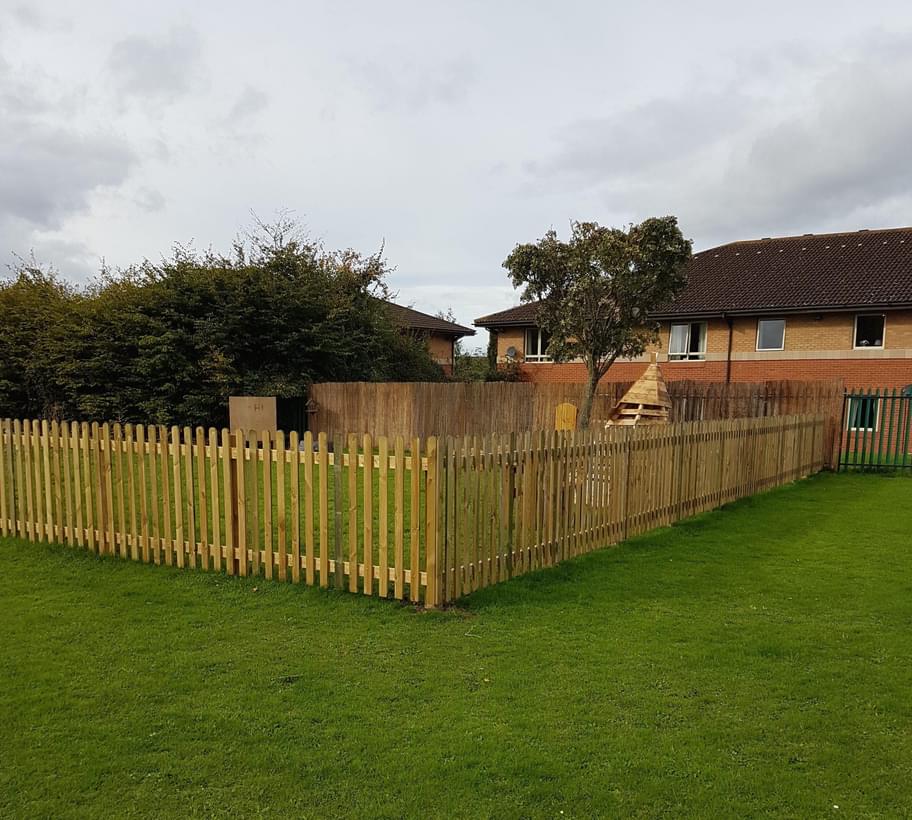 What makes this project special?
A local school wanted to create a forest schools area within their existing playing field, child welfare being a prime concern.
About the product
Local network installer DBS Fencing and Landscapes were called and recommended a 1.2m high palisade fence with round top pales supported by PermaTimber® posts. All the timber was supplied by Cheltenham Fencing planed all round to avoid issues with non-planed timber. To finish the installation 1.8m high Willow screening was used to increase privacy from neighbouring properties whilst at the same time not detracting from the natural feel of the area.
Product detail:
The fencing was constructed using 100x100mm PermaTimber® posts, 38x75mm flat rails, 22x75mm round top pales and Post mix rapid setting concrete. Easy to install, Palisade Fencing is available as pre-made panels and posts, as well as individual pales for self-assembly.
Palisade panels can have either flat, round or pointed tops and are constructed to order using 22x75mm pales, fixed to a 38x75mm backing rail which can be pressure-treated in brown or green. To create a more decorative finish the panels can also be manufactured with a concave top.
Good to know:
The palisade fencing is supplied with a 10-year guarantee and the PermaTimber® fence posts have a 15-year product guarantee.
More information:
Call Dean at DBS Landscapes on 07525 164256