Case Studies
Palisade Fencing
1st October 2017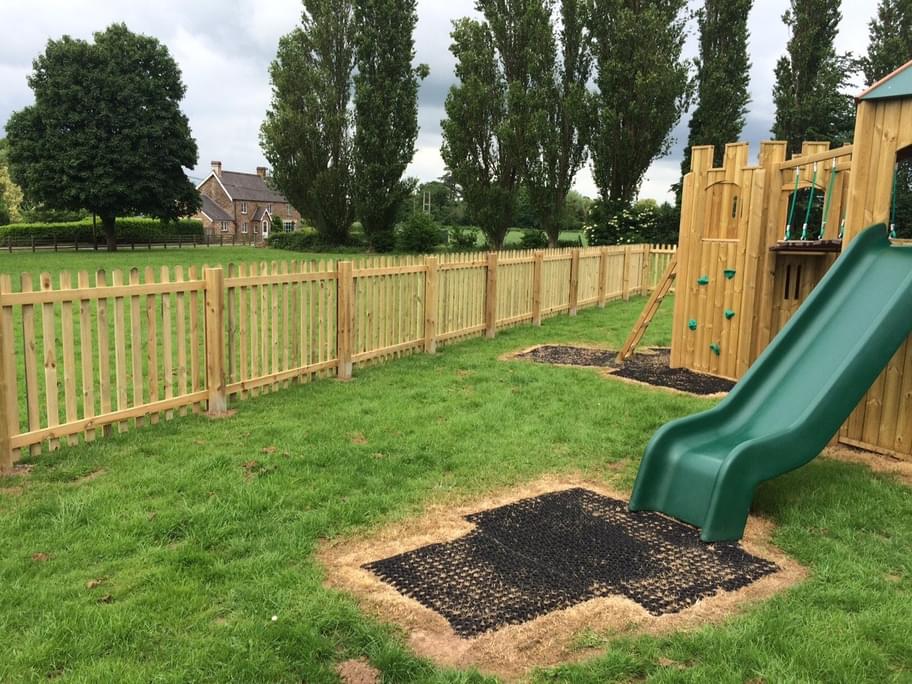 What makes this project special?
This was a local community project with Walford Timber donating the product to be installed.
About the product
This large playground fencing installation using Palidase Fencing and PermaTimber® posts from Walford Timber.
Timber palisade fencing is sometimes referred to as picket fencing and is a traditional fencing solution, often used in a cottage or rural garden as well as to create a safe play area.
Product detail:
Easy to install, Palisade Fencing is availabe as pre-made panels and posts, as well as individual pales for self-assembly.
Palisade panels can have either flat, round or pointed tops and are constructed to order using 22x75mm pales, fixed to a 38x75mm backing rail which can be pressure-treated in brown or green. To create a more decorative finish the panels can also be manufactured with a concave top.
Good to know:
The palisade fencing is supplied with a 10-year guarantee and the PermaTimber® fence posts have a 15-year product guarantee.