Case Studies
Omega Fencing
1st June 2017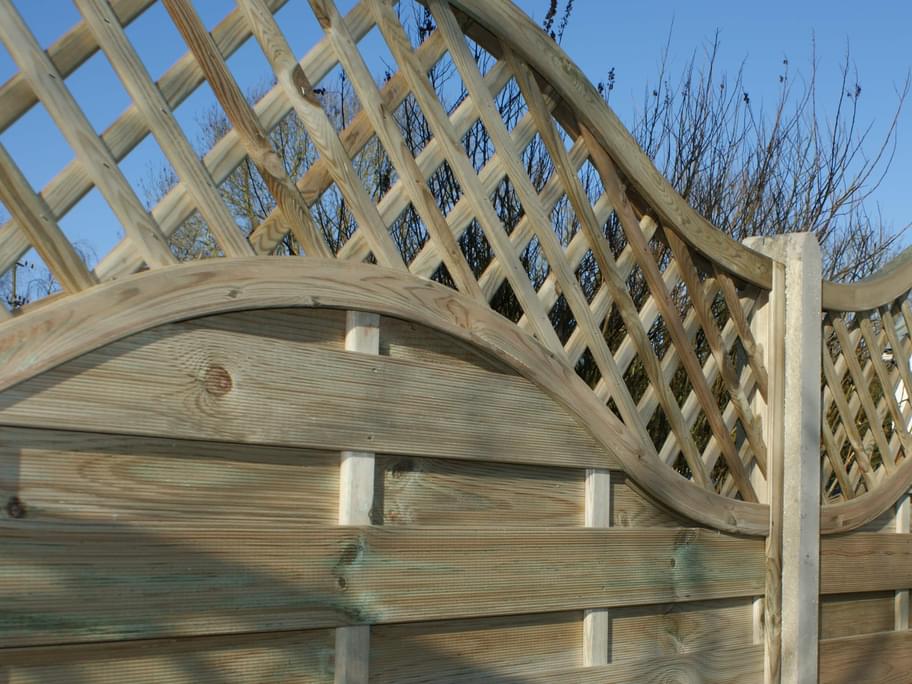 What makes this project special?
Looking for something a bit more stylish than a traditional fence panel Morgan Boseley Fencing recommended Omega Lattice Top Panels supplied by Walford Timber. A decorative solution that combines a lattice fence and trellis in one easy to install fence panel.
About the product
Providing screening and security without blocking out too much light, Omega lattice fence panels are constructed using planed pressure treated green timber and are sold as a complete fencing panel. 1.8m wide they are available in 3 widths, 1.2m, 1.5m and 1.8m.
To compliment the panels, Morgan Boseley Fencing also used durable concrete fence posts and gravel boards from Walford Timber to ensure an installation that will last for many years to come with low maintenance.
Concrete posts and gravel boards offer a more contemporary finish and there is a complete range comprising pre-slotted posts, corner posts, end posts, recessed posts as well as concrete spurs and gravel boards to complete most fencing projects.
Good to know:
Omega lattice top fencing panels are supplied with a 10-year guarantee.
More information:
Contact Louis at Morgan Boseley Fencing on 07780 116811