Latest News
New moulder up and running!
24th January 2012
After 40 years of hard work our old Robinson 6 head moulder has been retired, and has been replaced with a newWadkin XE220 moulder.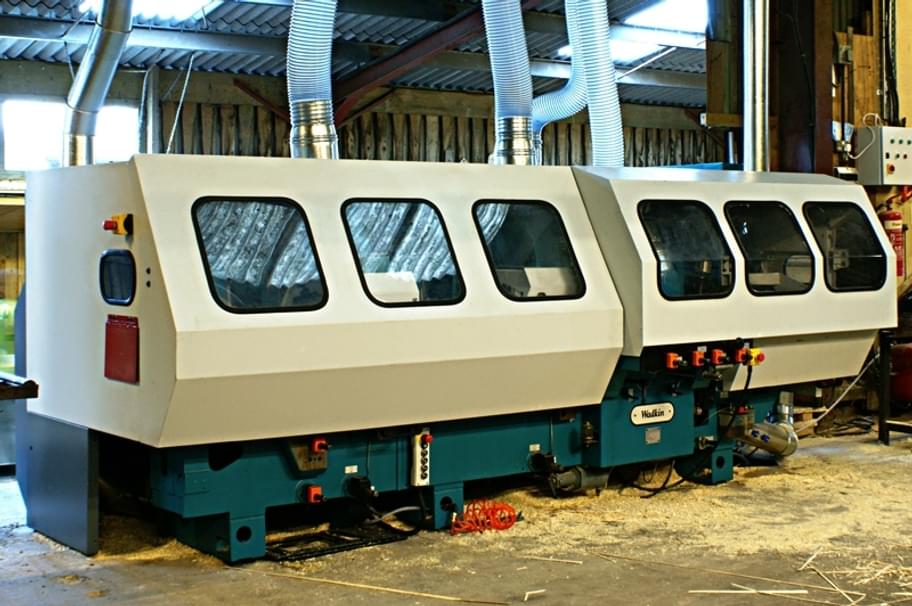 The installation was completed just before Christmas, and the modern machine was straight to work producing Tongue and Groove, Decking, Shiplap and ​'D' Rail. It will also be used to produce our capping rails for both closeboard fencing and fence panels, stock walling and kennel rails for the agricultural / dairy markets, as well as for general planing and profiling purposes.
The Wadkin is a 6 head moulder, with capacity to run at up to 60m per minute, and has the benefit of quicker and easier changes between the various profiles. We can machine up to 9″ x 5″ sections, including dry and wet softwoods.
The replacement is part of a phased upgrade to improve both production and safety levels and brings us right up to date with moulding technology, providing our customers with a first class finish and a quick turnaround.