Case Studies
Equestrian Fencing
1st November 2017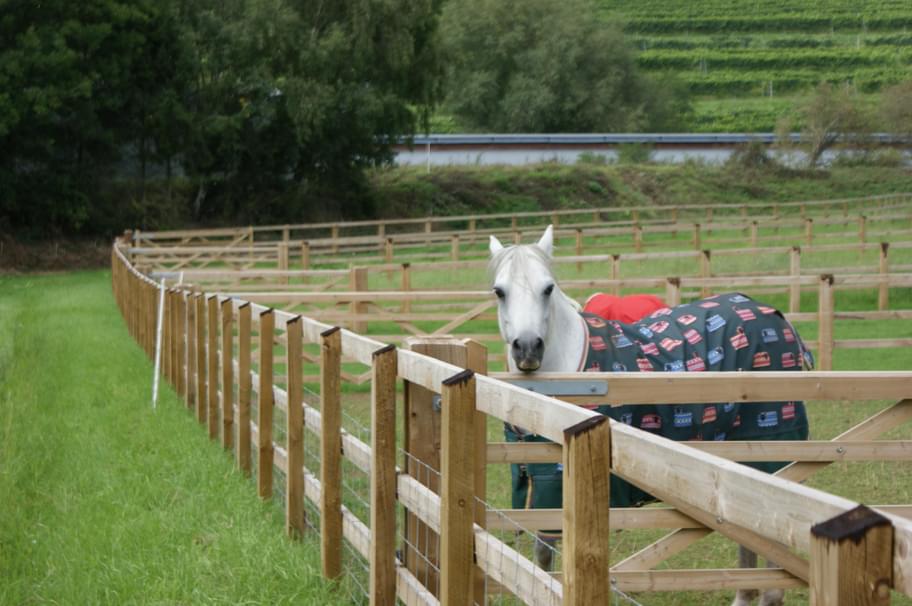 What makes this project special?
Large scale equestrian setting, with the creation of sub-divided paddocks to allow for grazing rotation as well as large exercise areas.
About the installation:
After moving into the main farmhouse the owners wanted to create an area adjacent to the house for their horses. With horses and ponies of various sizes they wanted to be able to separate them where appropriate and rotate the grazing to allow for grass recovery. Separate larger paddocks were also created with gates allowing access between them.
Product detail:
Somerfield 5 bar field gates – The Somerfield gate is a traditional style field gate available in standard as well as bespoke sizes. Its smooth finish making it very popular and good value gate for residential, agricultural and equestrian use.
2.1m x 150mm x 75mm sawn PermaTimber® Posts – PermaTimber® Posts are a range of pressure treated timber products that are guaranteed against fungal decay and wood destroying insects for 15-years and carries WPA Benchmark approval.
3.6m x 38 x 88mm sawn rails – Commonly known as a motorway rail, 3.6m x 38 x 88mm sawn rails are ideal for post and rail applications.
Good to know:
PermaTimber® posts were selected by Garth Bradbury for this project as they have a 15-year guarantee.