Latest News
Buy the right product with confidence this Autumn
19th October 2016
Here are a few facts to help you buy the product you need this autumn with confidence...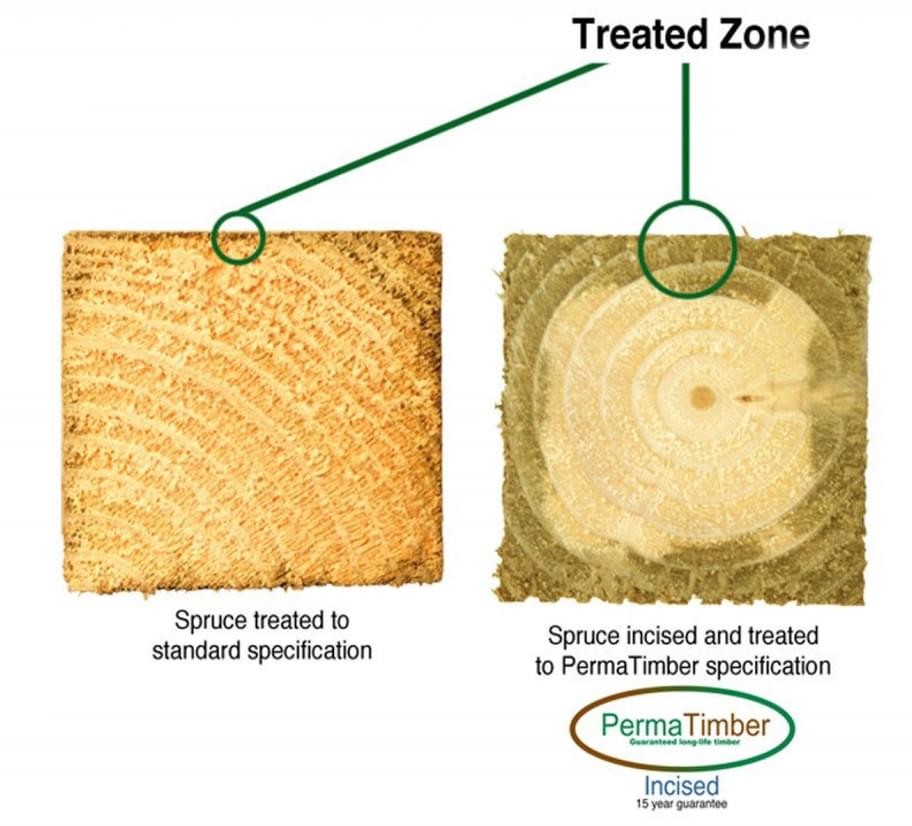 Make sure its product direct from a local manufacturer…

Walford is a local manufacturer and are at the leading edge when it comes to product quality and timber preservation. Their unique PermaTimber® industrial preservation process is an award winning and nationally accredited process backed by the WPA Benchmark quality scheme.
Check out the product guarantee for peace of mind and unrivalled value…
Walford Timber offers you a 15-year guarantee on all PermaTimber® treated fence posts and 10-years on all treated product as standard.
In fact our no quibble guarantee goes further and ​"If you are not happy with your products for any reason they will be replaced, repaired or refunded free of charge"
Terms and Conditions:
Walford Timber must be notified of any dissatisfaction within 14 days of delivery or collection and prior to the products being installed or altered in any way. We are not accountable for ancillary costs such as labour, removal or installation costs.
Use PermaTimber® wherever possible…
4

main benefits of choosing PermaTimber® products:
Guarantee – PermaTimber® products are guaranteed against fungal decay and wood destroying insects for

15

-years.
Peace of Mind – When purchasing timber that is to be used in ground contact, why leave it to chance? PermaTimber® products are

WPA

Benchmark approved.
Value – The majority of cost when installing timber products is usually labour costs. If timber has to be replaced earlier than expected this can be time consuming and costly. Therefore, PermaTimber® products represent great value for money when considering the whole-life cost of your products.
Sustainable – All PermaTimber® products are from

FSC

Certified sources, meaning they come from well managed sustainable forests.
For more information about Walford Timber and PermaTimber® please visit http://​walford​tim​ber​.co​.uk/​a​b​o​u​t​/​p​e​r​m​a​t​imber