An ideal fence is one that lasts and maintains its aesthetic for its lifetime. The quality of materials used and how well the fence is installed can have a huge impact on this. Many people believe there is a hard and fast rule as to when is the best time to install or replace a fence, but it's rarely that simple.
Replacing your fencing in the spring or summer
Spring is one of the best times to replace your fencing, many people want their gardens to look their best and a good place to start is by replacing an old fence that has seen a hard winter. Choosing a day when the weather is dry and mild will make the ground easier to work with and provide a solid post foundation.
If you're looking for a professional to instal your fence now is a good time to contact traders for quotes. If you're looking for someone in your area, our professional Installer Network is made up of skilled experts who are approved by us and who will be happy to make your dream garden project a reality.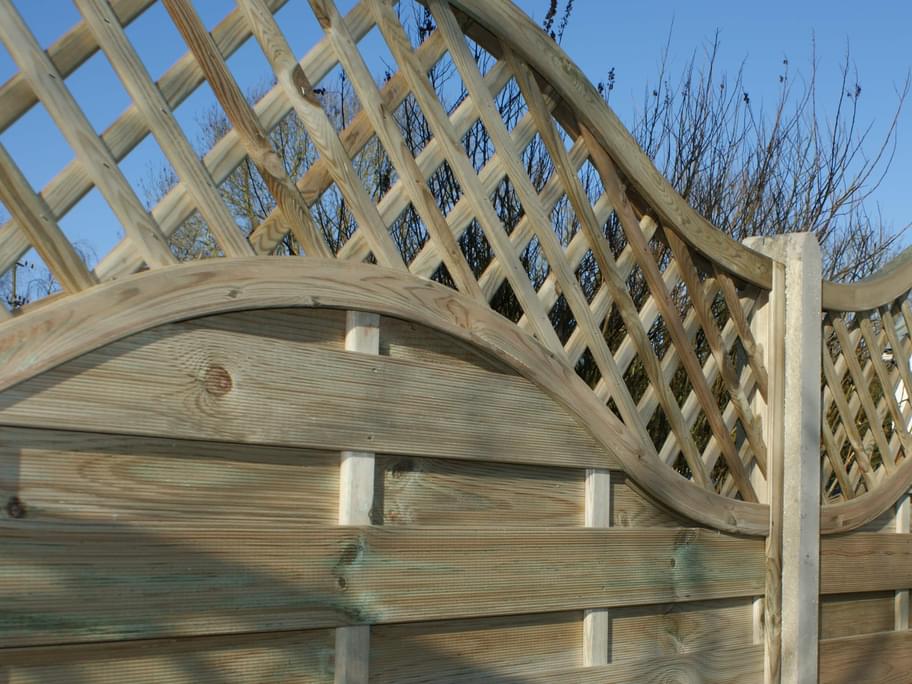 Replacing your fencing in the autumn or winter
Wintertime is generally considered a poor time for fence installation due to weather conditions. While a potentially difficult time of year for those on their first DIY fence replacement, either due to water logging or frozen ground, this could be ideal for those who will be seeking professional assistance with their installation. These experts can tackle many of the difficulties that come from working with cold, hard ground, and are often not as booked up at this time of year. There is also the benefit that many plants and shrubs will have died back, making access easier. Doing this will also ensure that you have a new fence all ready before the arrival of spring.
What to avoid when replacing fencing
Fencing can be installed at any time of year, but periods of extreme weather can make it more difficult. High winds, heatwaves, and frozen ground will make things much more challenging. Choosing a specially treated PermaTimber® post along with post mix will aid in providing a stable foundation for your new fence with quality materials that are treated to last.
Ensuring the longevity of your fencing
Once your fence is installed, you'll want to ensure that it provides the longest life possible. All of our wood is pressure treated in our very own award-winning timber treatment facilities, offering the very best protection from potential issues such as decay or insect attack. One product range we offer that benefits from this treatment is our PermaTimber® range of fence posts, which have a 15-year product guarantee.
For protecting or enhancing your existing outdoor timber products, we also stock an excellent range of timber treatments including trusted brands such as Ronseal and Thorndown eco-friendly paints. Our wide range of timber paint stock means that there's a shade of paint to suit every taste.

With years worth of industry experience, we are experts when it comes to fencing and knowing what is right for you and your outdoor space. If you'd also like to enlist the help of a professional, our trusted Installer Network is on hand to help. For any more questions about your fencing project, please call us on 01242 526946 to speak to one of our team.