Heavy-duty, robust, great-looking and built to last – but what features make up our range of Premier sheds and how do they help form part of our 10-year manufacturing defect guarantee?

Our range of Walford Premier Garden Sheds are renowned for their excellent quality and come with their own 10-year guarantee, which means that – if it's erected correctly, it can be a valuable investment for years to come. We have the 8×6 Apex available in stock. Alternatively, we can make both the Apex and the Premier Pent in bespoke sizes. Our made-to-measure sheds currently have an improved lead time of around three to four weeks.
Keep your shed watertight
What sets our Premier Sheds apart from others available on the market is that we take steps to make sure that they really are built to last. That's why both the Premier Apex and the Premier Pent garden buildings come fully lined with Tyvek Housewrap. This is a market-leading durable, lightweight and breathable membrane that prevents water ingress and ensures the shed is also windtight.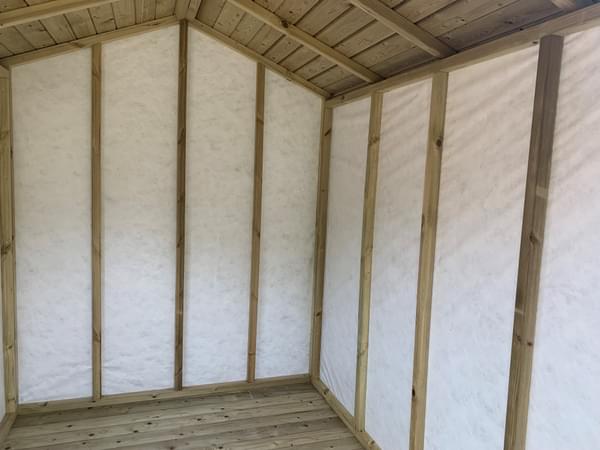 Sheds in our Premier range also feature an extra tough polyester roof felt, and tongue and groove (T&G) floor and roof panels, as opposed to chipboard as often used in mass-market sheds. Chipboard deteriorates very quickly if it becomes damp, whereas pressure treated T&G won't. Alongside this, the side panels are made from heavy-duty pressure treated shiplap and framing giving them superior strength and durability.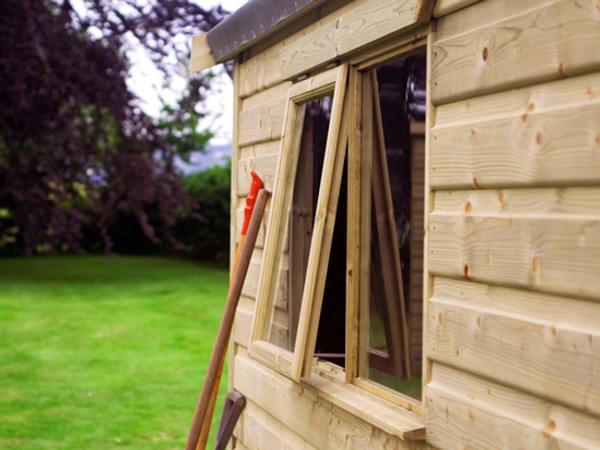 Pressure Treated Sheds for Quality
Our Premier sheds are pressure treated rather than dipped which keeps them in excellent condition for years. It also means that they need very little or no aftercare to prevent rot because the deep penetration of the product keeps the sheds protected from attack by wood destroying insects and fungal decay (wood rot).
High-quality Fixtures and Fittings
All too often, a shed can stand out for the wrong reason in a garden. But why shouldn't you put the same care into choosing a great-looking garden building, as you do into designing the rest of your home? Our Premium Sheds look great – right down to the fixtures which include high-quality window assemblies, rim locks and proper doorknobs.
Building your Premium Shed
Whichever premium shed you choose, it will be supplied to you flat-packed and ready to build. If you'd like a little help with construction, our trusted Installer Network are on hand to help.
They can also make sure that your shed is constructed under the right conditions to ensure its 10-year guarantee. This will include things like constructing it on a firm level base and ensuring it is not in contact with any other objects or buildings that could increase the possibility of water ingress.
Whether you're looking for a ready-made shed or a custom build to suit your needs, our Premier Garden Buildings are manufactured here in the UK with premium quality timber and materials. Call us on 01989 563614 to have a chat about your requirements.