There's no denying that we see plenty of rain in the UK. With that in mind, it's a sensible idea to regularly check your home and garden for signs of water damage. Regular checks and maintenance will help you spot the signs and take preventative measures before the problem becomes costly or just unmanageable. Here are some simple steps to prevent water damage in your garden.

Post caps and finials for fence posts
Inexpensive and available in a variety of designs, post caps and finials are an excellent way to prevent water from lingering on your fence and are designed to improve longevity and blend in seamlessly with the aesthetic of your garden. Without them, rain can quickly collect on the top of your fence posts and over time become naturally absorbed causing damage.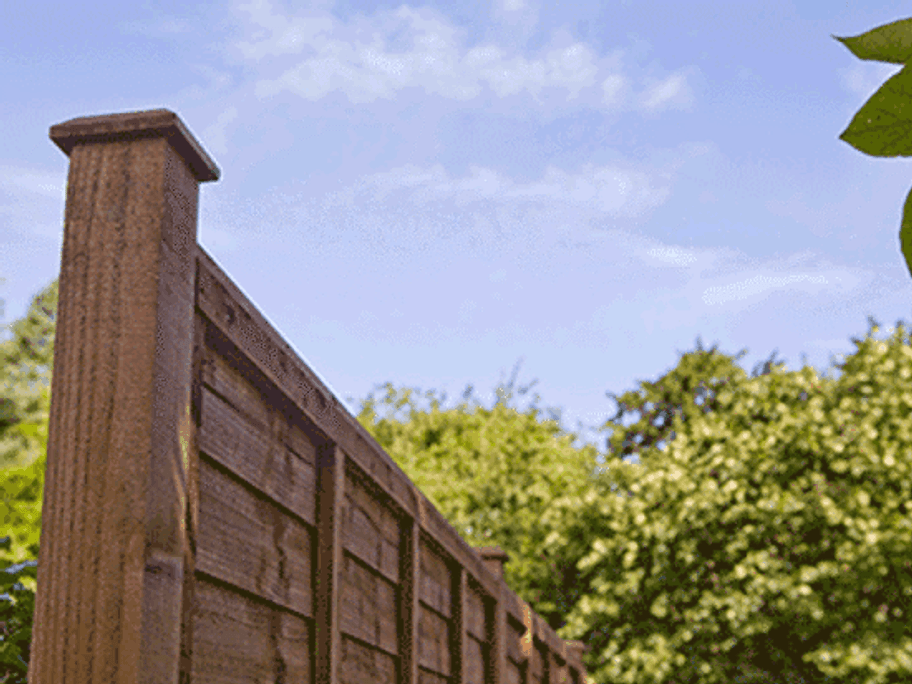 Protect your fence by moving debris and trimming branches
Fallen debris can be a nuisance in making your garden look cluttered, but did you know that over time it can also seriously damage your fencing? It quickly collects water, and if located near fencing it can gradually seep into the interior of the timber, making it more susceptible to decay. Regularly clearing fallen debris will reduce the potential for dampness to linger at the base of your fence, and as a result will improve the longevity of your fence panels
Overhanging branches can also cause moisture to drop onto your fence and increase the moisture content in the wood over time. To prevent this from happening, regularly cut surrounding branches as an easy and economical way to reduce the risk of moisture build-up.
Gravel boards to protect your fence panels
Gravel boards are also an invaluable precaution in helping reduce the risk of moisture build-up in your fence. Prolonged rainfall can mean that water takes a long time to drain and, as a result, can linger under fencing. Installing gravel boards between the fence panels and the soil can help create a barrier to further protect your panels from prolonged water exposure.

Easy to install and available in a wide range of sizes, our gravel boards will reduce the level of required maintenance and help ensure that your fencing has a long life. For further protection, our timber treatment is an excellent choice for adding another barrier to your fencing to prevent water ingress.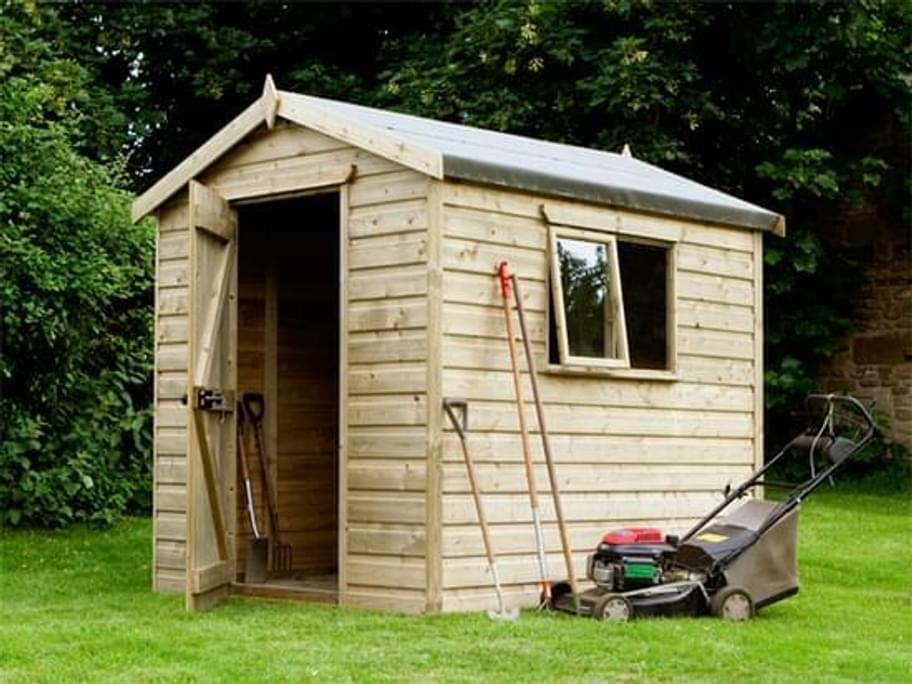 High-quality sheds to keep your valuables dry
Our high-quality and durable sheds are designed to keep your valuables dry. Fully lined with Tyvek Housewrap to prevent water ingress, our Premier Apex Building include features such as extra heavy-duty roofing felt to keep your contents dry all year round.
Stormy weather can damage any of your belongings over time, which is why keeping them protected in your shed will help improve their longevity and help keep your garden looking tidy. Available in a wide variety of designs and sizes, our sheds are designed to meet a multitude of needs and uses.
Raised beds
Heavy rain and stormy weather can leave a large amount of excess water in your garden and, if it isn't drained quickly, it can begin to damage the health of your plants. Raised beds are an excellent way to keep anything you are growing out of water logged soils.
Available in several sizes, our raised beds are made to last and will help in making your garden look its best. If you are looking for a higher level of personalisation, we also offer a wide variety of timber paints to give you the freedom to customise your outdoor space to your exact taste. We also stock an excellent range of timber sleepers for larger landscaping projects.
If you carry out these checks regularly, you will find it much easier to prevent water damage. If you're looking for a secure dry place to store your tools and other property, why not explore our full range of garden sheds?