Now is a good time to check your fencing in preparation for winter weather. You can prevent a lot of hard work during and immediately after a storm by making sure that fence posts are stable. After all, nobody likes replacing broken fence panels in a blizzard.
Should I replace my timber fence posts?
There are a couple of key things that you can consider when deciding whether or not to replace your fence posts. Firstly, is there any sign of rot or other damage, particularly around the base? If there is, then you should consider replacing them. Use a Class 4 pressure-treated timber post, such as those in our PermaTimber® range. Using Class 4 ensures that they've been treated specifically for ground contact and your supplier will be able to tell you if they comply with this. Remember – not all treated posts are the same, and if they are not UC4 you can expect to replace them in as little as 3 years. Our award-winning PermaTimber® range of posts come with a 15-year guarantee.
Secondly, check if all your posts are straight and standing upright. If they're not, you may need to look at replacing or re-setting them. If you have uneven sections, it can add to the stress and pressure on the fence overall. This means that it is more likely to be damaged in high winds.
Finally, the addition of a Post Cap on top of the post not only looks good but will also help reduce moisture ingress through the top of the post.
Take a look at our earlier Knowledge Base article for tips on replacing fence posts. This includes helpful tips on how to use materials like Postcrete (or Post Mix) – a great time-saver.
As an alternative to timber posts, you could consider using concrete posts and gravel boards. When installed correctly, these are an extremely robust and long-lasting solution to your fencing needs. Or, for a long-lasting contemporary look, DuraPost steel posts are an excellent option.

Our trusted partners are experienced in installing heavier posts such as these and are there to make the job a little bit easier if you need them; check out our Installer Network for more details.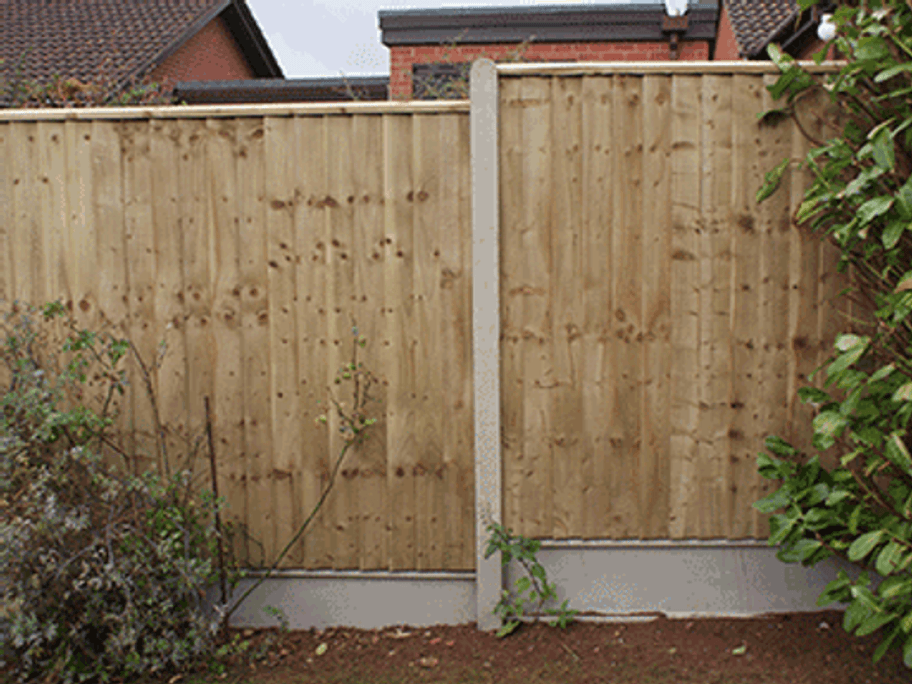 When should I replace my fence panels?
Fence panels are a great-looking, cost-effective and easy-to-install fencing option. It's important, however, to frequently examine them for damage. If left unchecked, they could bear the brunt of the winter season.
When inspecting your fence, give the panels a wobble to make sure they're sturdy. If possible, ensure that the bottom of the panel is not touching the ground as this will leave the panel vulnerable to dampness and rot. You should clear away any fallen leaves or overgrown areas to be sure of this. Also, prune back any overhanging branches to prevent water from dripping onto the fence.
Check that the panel slats and the frame are still fully secured in place. If there is damage you need to decide if panels need to be repaired or replaced altogether.
If, when the fence was installed, nails or tacks were used, it's going to prove a bit tricky removing the panel so take your time to avoid damaging the panel further. This is why we recommend installing fence panels using screws and a U Clip as all you need to do is unscrew the panel and lift it out of the brackets.
Finally, the appearance and lifespan of the panel can be prolonged by using a good quality wood preserver.

Of course, fence panels aren't the only option and we have a range of other fencing available, including closeboard fencing products. If you've got an upcoming fencing project, why not get a quote from our trusted Installer Network?