Fewer things are more satisfying than completing a DIY project – so we have some tricks of the trade to help. Here, we present a selection of our most frequently requested tips for installing our excellent selection of Premier Sheds.
One important aspect to consider on our Premier Sheds is the Rim Lock. The angled door latch is initially oriented the other way but rectifying this is a simple process, as shown in the video provided. All you need to do is gently pull the latch away from its casing, rotate it 180 degrees, and then smoothly insert it back into the casing. Rest assured, the latch is designed with a spring mechanism to prevent it from dislodging completely.
Tips for fitting Tyvek lining
The Tyvek Housewrap serves as a protective layer within all our Premier Sheds. This lining effectively shields against wind and moisture infiltration while still enabling proper ventilation. It is crucial to install the Tyvek lining correctly, especially at the corners where the shed sections come together. Ensuring that the Tyvek remains on the exterior side of the shed side panels is vital because placing it incorrectly jeopardizes the integrity of the lining's seal.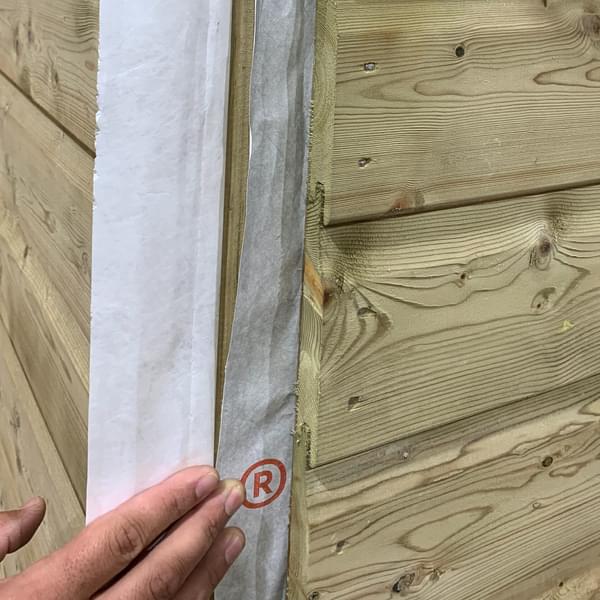 Tyvek Lining Fitting: Part One
It is important to ensure that the lining extends beyond the side panels of the shed, making it visible from the outside when connecting the sections together. Refrain from tucking the lining back inside the panel, as doing so can cause leaks at the corners.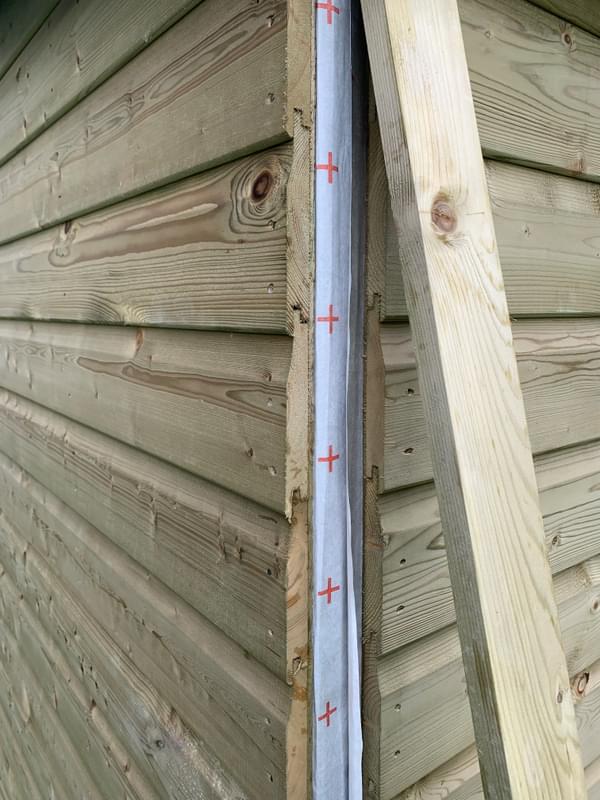 Tyvek Lining Fitting: Part Two
After securely attaching the side panels, carefully fold the loose strips of Tyvek lining over each other in a tidy manner. It is important to note that this fold should be hidden by the cover strip, rather than tucked back into the panel. This approach guarantees a reliable seal without compromising the exterior aesthetics of the shed.
How to fit cover strips
When you are in the process of installing a shed with a pent roof, it is essential to pay attention to the direction of the roof's slope. Take note that each cover strip has an end that is angled. This angle must align with the direction of the roof's slope.

In the image displaying the cover strip, we are looking at the rear face of the shed where the roof slopes downward from left to right. Therefore, the angled top of the cover strips should also slope in the same direction, from left to right.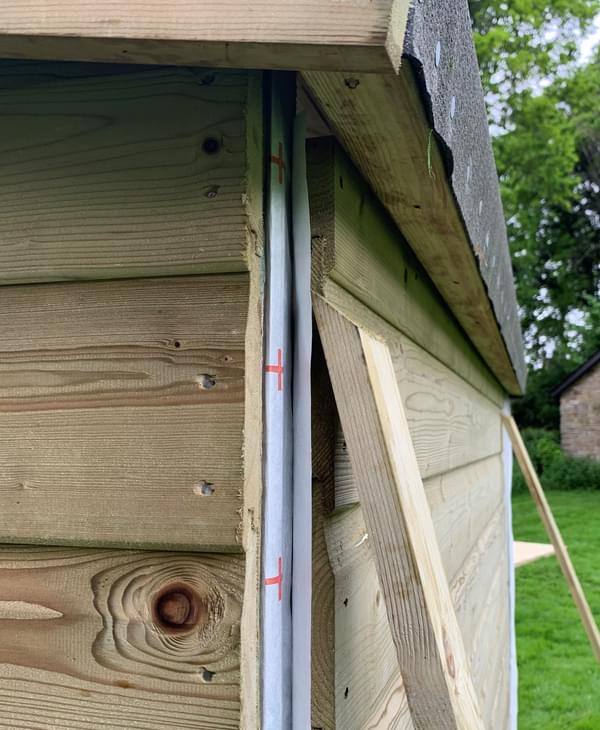 Need more advice?
If you have any more questions about your project, don't hesitate to contact us at 01989 563614, where one of our team members will be glad to assist you. Alternatively, you may explore our excellent Installer Network for professional assistance with any project.