Keeping your livestock safe is extremely important. Robust, quality fencing is a great way to guarantee peace of mind when it comes to keeping your land secure. We've been supplying the agricultural industry for around seven decades. When it comes to manufacturing premium quality agricultural fencing, we're experts.

Livestock Fencing
Timber rails, timber posts and accessories such as galvanised wire stock fencing are just a few from our extensive range of livestock fencing.
In terms of timber fencing rails, we offer 100mm half-round rails, or a 100mm ​"D" profile rail which is suitable for fencing, cladding or even landscaping. We also supply sawn flat rails that are available in brown or green treatments and have been pressure treated.
High-quality posts are an absolute must when it comes to installing agricultural or equestrian fencing. Our PermaTimber® fence posts are guaranteed against fungal decay and wood-destroying insects for 15 years, which means that they will stay looking great for years to come. They are WPA Benchmark Approved and were also recently shortlisted for the Wood Protection Association Awards in the Treated Wood Trader of the Year category.
We also stock traditional round and half-round stakes that can be purchased tanalised, or both tanalised and incised. These pointed stakes are suitable for livestock fencing, estate fencing and more and are multipurpose which means that they can also be used for plant or juvenile tree supports.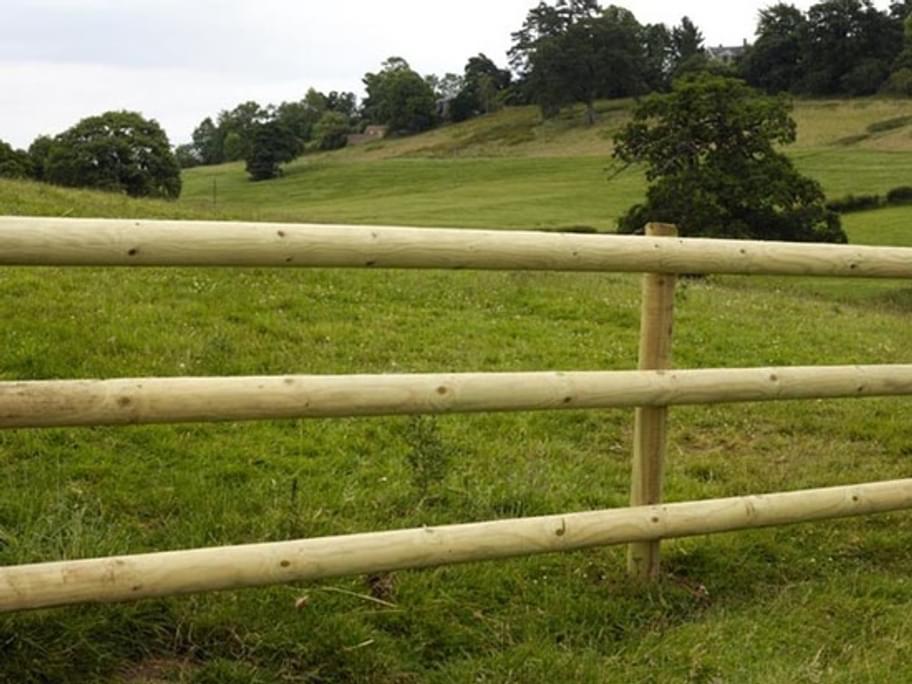 Agricultural Field Gates
Popular for residential, agricultural and equestrian use, our agricultural fencing range includes a selection of exceptional quality field gates. Our Somerfield Gate, for example, is a superb value product that doesn't compromise on quality. It is pressure-treated softwood which has been manufactured to last and is available in a wide range of sizes.

And with its classic curved stile, our Estate Gate is a truly exceptional product. This gate can be purchased in pressure-treated softwood or untreated Iroko. Simply contact our team to discuss your requirements and to get a quote.
When it comes to premium quality, long-lasting gates, we will work with you and your installers to get the perfect product for your needs. Take this complex bi fold field gate as an example. Here the customer wanted a gate that opened to let large vehicles such as tractors through, but they also wanted to be able to secure and lock the entrance when not in use. We helped design and manufacture the right gate for the job in around four weeks.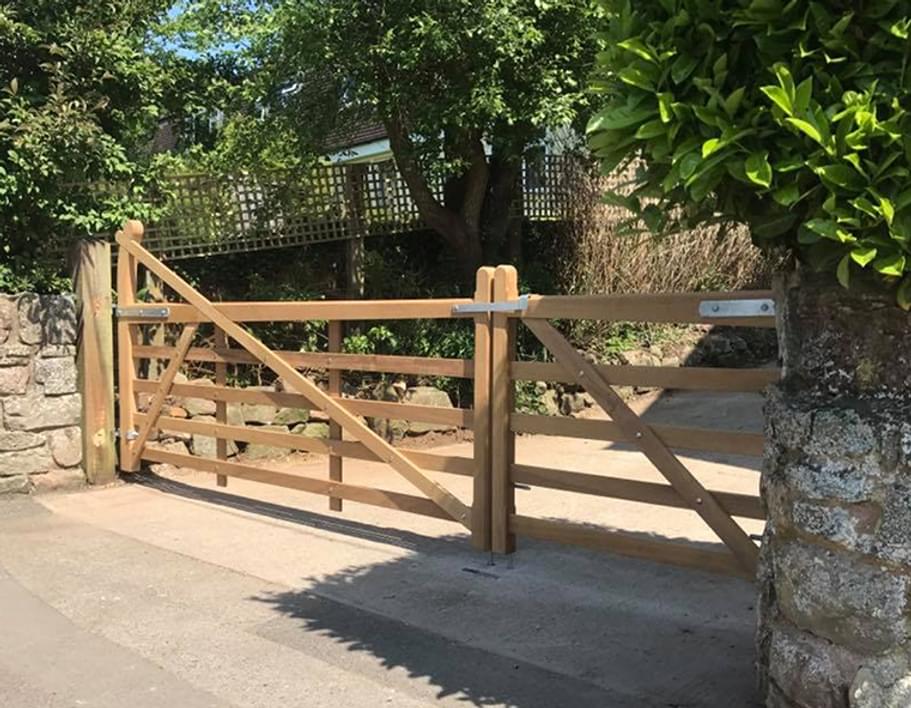 Do you need a bespoke size or a professional fencing installer?
Our fencing and gates come in standard sizes, however, we understand the importance of getting the right fencing or gates for the job and so we offer bespoke sizing on many of our products. If this is something that interests you, our team is always happy to discuss your needs, just get in touch and tell us about your project.
We also have a network of professional installers who can help you get the job done quickly and efficiently – saving you time to focus on the important stuff. And, to give you peace of mind, when they use our products, you'll be protected by our guarantees. Take a look at some of the fantastic projects our professional installers have worked on.

If you're planning on upgrading your agricultural timber, browse our full range of excellent quality agricultural fencing products today.